Not At Fault Accident Repairs Specialists
Can you also help me with my insurance?
Being involved in a motor accident can be a stressful time. At Derrimut Smash Repairs we have immediate help at hand as we know how inconvenient it can be. Even with comprehensive cover some insurance companies do not always include a Courtesy Vehicle and where they do, the type of vehicle may not be appropriate to your needs. You may also have to pay a policy excess when you collect your vehicle.
It's a known fact that you can choose where you want your vehicle to be repaired, and whilst it is being repaired you have a legal right to a like for like replacement vehicle.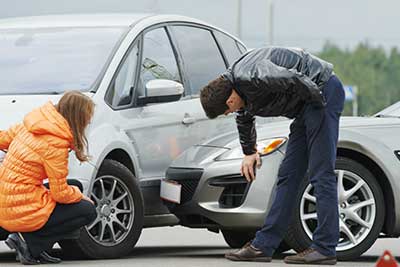 With our Not at Fault Accident Service, everything is claimed from the other party's insurance company. As soon as ourinsurer has confirmed that the accident wasn't your fault, you will be provided with a like for like vehicle, normally the same day but certainly within 24 to 48 hours.
We will then estimate the damage to your vehicle and submit all of the necessary information to our Accident Management partner who will conduct all of the negotiations with the third-party insurance company.
So, if you've had an accident that isn't your fault, give Derrimut Smash Repairs a call before phoning your insurance company! It is really important that you have
The registration number of the other vehicle involved in the accident

Name, address and phone number of the other driver

If possible, their insurance details as well

Answers to you Questions
Who pays for the services you offer?
As the victim of a non fault accident you are legally entitled to the service we provide. The costs of any replacement vehicle provided, and repairs undertaken to your car if applicable are sent to the insurance company of the driver who caused the accident.
What will happen if my car is a write off?
If your car is written off as a result of an accident that was not your fault we can help. We will arrange for a replacement vehicle to be provided to you. Provided you do not have access to a replacement vehicle yourself or you can replace your vehicle from funds available to you we aim to keep you in the replacement vehicle until you receive and bank a cheque from the third party's insurance company.
How will I have to prove the accident wasn't my fault?
Our fully trained Client Advisers will discuss the circumstances of your accident with you. At that time we will assess whether there is an identifiable negligent third party and if so will accept your claim.
Can you help me even if the accident was my fault?
Yes, at Derrimut Smash Repairs we specialies in all types of accident repairs. If the accident end up being your fault, we can still take care of all your needs by arranging your claim with your insurance company and fixing your vehicle back to a new like condition
Friendly and Very Experienced Team
Our team is always helpful. We do a professional job using top quality paints parts and equipment and making sure your vehicle is delivered back to you looking its best.